Product Info
SUBVOYAGER

an

UNDERWATER ADVENTURE


The Subvoyager experience starts at our stylish kiosk where you control your very own underwater vehicle known as an ROV (Remotely Operated Vehicle).

With full proportional control you can precisely guide your ROV through its underwater environment getting a fish eye's view of the marine life and its habitat. 

Subvoyager is a hands on completely immersive experience and is both entertaining and educational for all ages.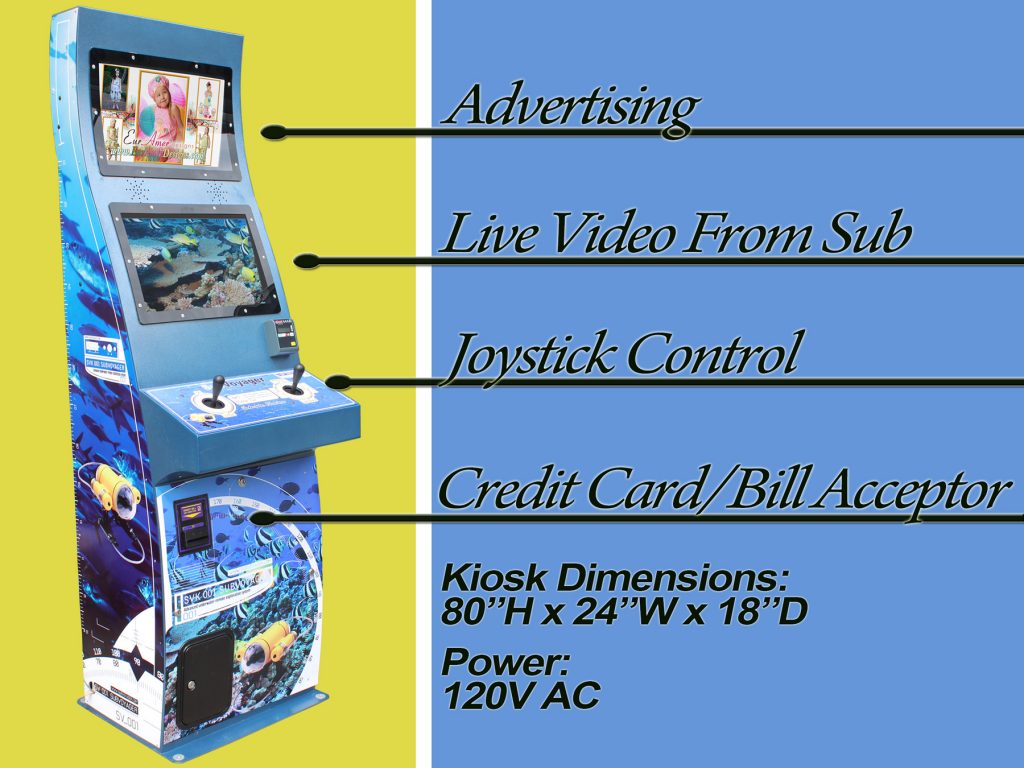 SUBVOYAGER MINI SUB

The Subvoyager mini sub's unique design makes it completely safe for the environment and practically maintenance free. It
operates on 18 volts DC thru an attached tether. If the tether should get damaged or cut while in the water, the electrical current is too low to harm any aquatic life.  

The mini sub also features three magnetically coupled thrusters which operate with absolutely no oils or lubricants. Also the magnetic coupling is kept at a minimum which allows the props to stop spinning if they are constrained in any way . This means no fish are ever harmed and no chemicals released into the water. Rubber bumpers protect the aquarium acrylic and habitat from scuffs or scratches and its small size allows it to maneuver in practically any size tank.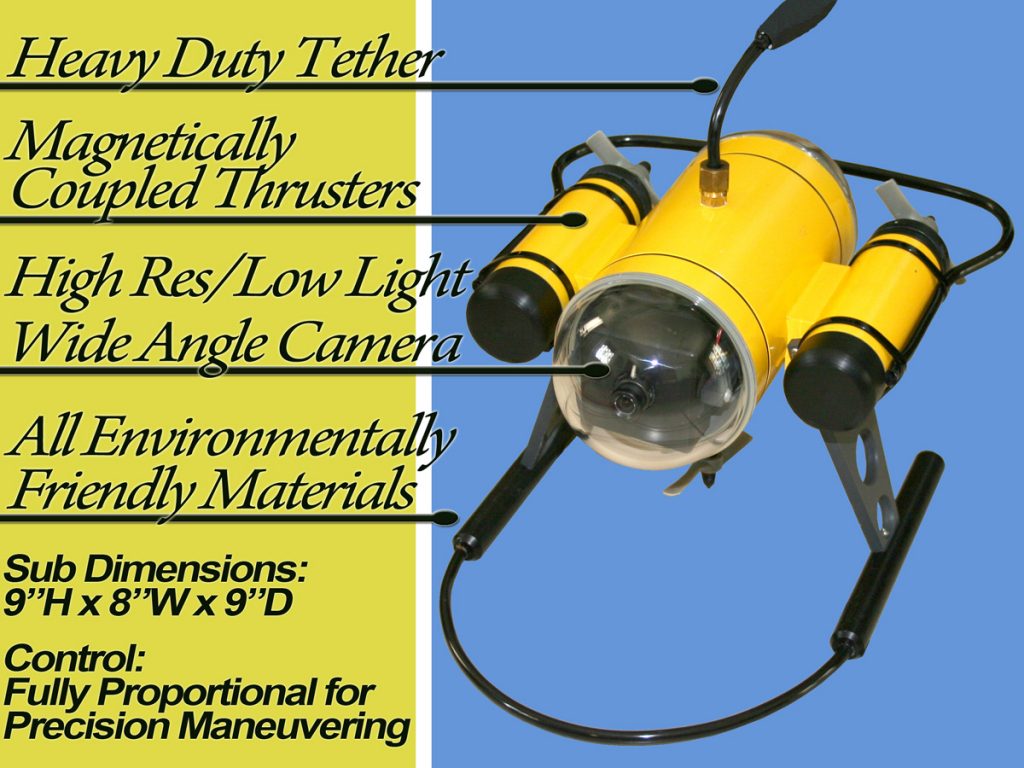 Three Ownership Programs To Choose From

1st • IT'S ALL YOURS!

You buy the exhibit outright, which means you keep all the income if you should choose to use the pay-to-play option. Also with the pay-to-play option you can expect to recover your initial purchase price in one year or less depending on your location's attendance. Plus with our one year warranty, your maintenance costs (if any) are covered! We also offer extended warranties and other maintenance contracts along with possible financing options.
2nd • IT'S ALL OURS!

We will install and maintain the exhibit for FREE and share the pay-to-play income 60% (us) 40% (you). Our only stipulation is a two year arrangement and a few months of all the pay-to-play income to cover our initial expenses.
3rd • IT'S BOTH OF OURS!

Lease it starting at $1,200 per month. We offer multi machine discounts. Your only additional cost is the installation but we cover all the maintenance costs.